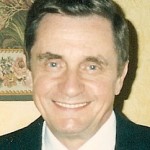 The Rev. William Manson served with his wife Janet from
the summer of 1983 until May of 2001, a period which
was characterized by the increasingly multi-racial composition
of the congregation.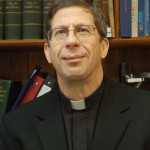 The Rev. John P. Vaudry served with his wife Wendy from
September 2003 to August 2011.
During the pulpit vacancy, the Rev. Dr. Dan Shute was
the Interim Moderator from September 9th, 2011
to September 23rd, 2012.
On September 23rd, 2012, the Reverend Joel
Albert Coppieters was ordained and inducted
to ministry at Cote des Neiges Presbyterian Church.
FOR THE HISTORY BOOKS
The Ministers who served at Cote des Neiges Presbyterian Church from the beginning are:
1864 – 1866: Missionaries
1866 – 1868: Rev. John Jones
1868 – 1871: Rev. A. C. Gilles
1873 – 1880: Rev. Jos. Millwood
1881 – 1883: Rev. P. R. P. Ross
1884 – 1888: Rev. James Bennett
1889 – 1898: Rev. James Miles Crombie
1898 – 1905: Rev. Thomas Mitchell
1905 – 1926: Rev. James Steven
1926 – 1929: Rev. J. J. Monds
1929 – 1930: Rev. Wm. Forbes Robertson
1930 – 1931: Rev. A. D. McIntyre
1931 – 1935: Rev. George Extense
1935 – 1936: Rev. J. W. Stevenson
1937 – 1939: Rev. J. H. Faurot
1940 – 1943: Rev. Hugh Pritchard
1944 – 1945: Mr. Otis McGregor
1945 – 1952: Rev. J. Marcellus Kik
1952 – 1962: Rev. Hector MacRury
1963 – 1977: Rev. Edward I. McPhee
1980 – 1981: Rev. Alden Marshall
1983 – 2001: Rev. William Manson
2002 – 2003: Rev. Blake Walker
2003 – 2011: Rev. John Vaudry
2011 – 2012: Rev. Dr. Dan Shute
2012 – Present: Rev. Joel A. Coppieters